If you like me to speak, emcee, develop training materials, web or mobile apps for a fee, contact me through the form below.
Please include your full details and requests, such as your upcoming event needs, theme, goals/objectives, audience size, type of audience (CXOs, managers, frontliners, or mixed), locale or geographical location, date of event (or dates), special requirements, etc.
I will personally look at your response and attend to you as soon as possible. Thank you very much and I look forward to working with you soon!
We value your communication, so please use commercial email addresses to communicate with us. Free or anonymous email addresses may be filtered out.
Dr Seamus Phan
Postal Mail: McGallen & Bolden Pte Ltd
20 Maxwell Rd #04-01F Maxwell House SG 069113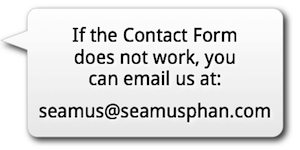 NB – For media interviews, please note that I have the right to reproduce the interview articles (print, online, broadcast, etc), in whole or in part, for any purpose. I do not relinquish rights to my expression of ideas, concepts, artistic and creative writings, verbalized or otherwise – those are entirely my own.