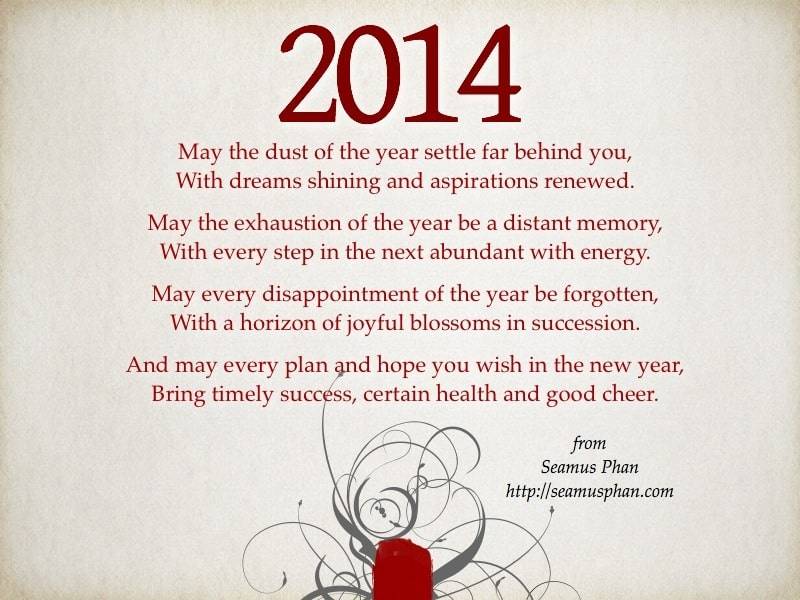 May the dust of the year settle far behind you,
With dreams shining and aspirations renewed.
May the exhaustion of the year be a distant memory,
With every step in the next abundant with energy.
May every disappointment of the year be forgotten,
With a horizon of joyful blossoms in succession.
And may every plan and hope you wish in the new year,
Bring timely success, certain health and good cheer.
A most blessed 2014 to all!