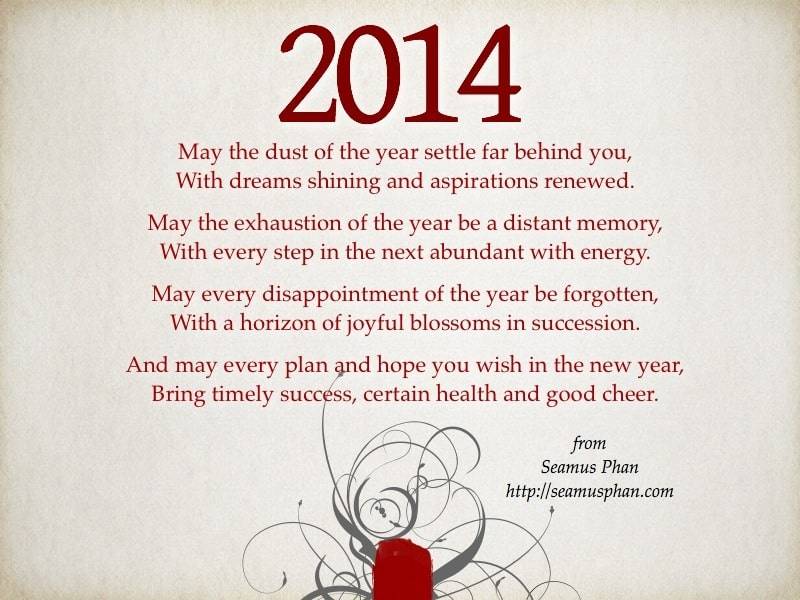 May the dust of the year settle far behind you,
With dreams shining and aspirations renewed.
May the exhaustion of the year be a distant memory,
With every step in the next abundant with energy.
May every disappointment of the year be forgotten,
With a horizon of joyful blossoms in succession.
And may every plan and hope you wish in the new year,
Bring timely success, certain health and good cheer.
A most blessed 2014 to all!
Seamus Phan has 32 years of professional experience. He is a professional speaker, marketing and branding consultant, book author, technologist, scientist, artist, and aviation enthusiast. Some articles are reproduced at McGallen & Bolden, where he is CTO and Head of Content. Connect on LinkedIn. ©1984-2019. All rights reserved.