When we think of Japan, we tend to think of extremely crowded Tokyo, or the antiquity of Kyoto. Some of us may think of Nagasaki and Hiroshima, from the sadder days of conflict.

However, if you think of Hiroshima, very few people will envisage an active pursuit to actually visit there. But what if I tell you there is a quaint little town worth visiting in Hiroshima?
Onomichi, town of "small is beautiful"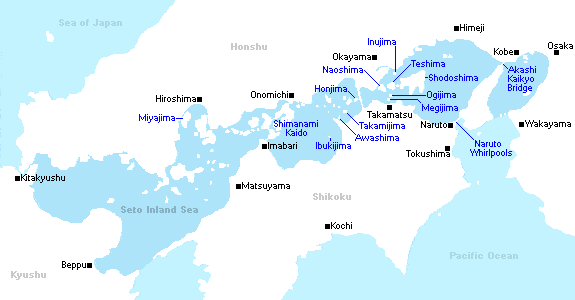 Onomichi, 尾道 is a small town in eastern Hiroshima, overlooking Shimanami Kaido, しまなみ海道, a long toll road connecting to the main island of Honshu. In Onomichi, there are just about 150,000 people living there, making it a nice quaint place if you appreciate slow and relaxed.
In this place, you can find old temples, slopes to climb (for that healthy, natural exercise in fresh air), and lots of arts and culture. If you are an artist or someone who appreciates art and culture, Onomichi might do it for you.
The temple walk is both breathtaking and daunting at the get go, but it is exceptionally restorative as meditation in motion. You don't have to be Buddhist or Shinto practitioner to be meditative as you walk up the slopes of Onomichi and stop at each of the temples.
Hilly streets into usable assets – a grassroots initiative
There are lots of old houses in a small town like Onomichi. An admirable lady Masako Toyota took it upon her shoulders in 2009 and renovated old houses and made them inhabitable and useful – 100 houses to date as of 2019. She was interviewed by Japanese literature scholar Dr Robert Campbell, emeritus professor at the University of Tokyo, on NHK. You can find an alternative video should the NHK video be unavailable later at:
https://www.youtube.com/watch?v=bgaRjO-od7g
There are also some other commercial restorations later in 2012, by the likes of Takanobu Yoshida.
Sounds good already? Perhaps a short detour to Onomichi, enjoy its sights, roads, fresh air, old houses, friendly people, and its signature Onomichi Ramen. Who knows, you may even decide to settle down here. An old restored house may await you.
For the official bit on old houses becoming new again, read here.