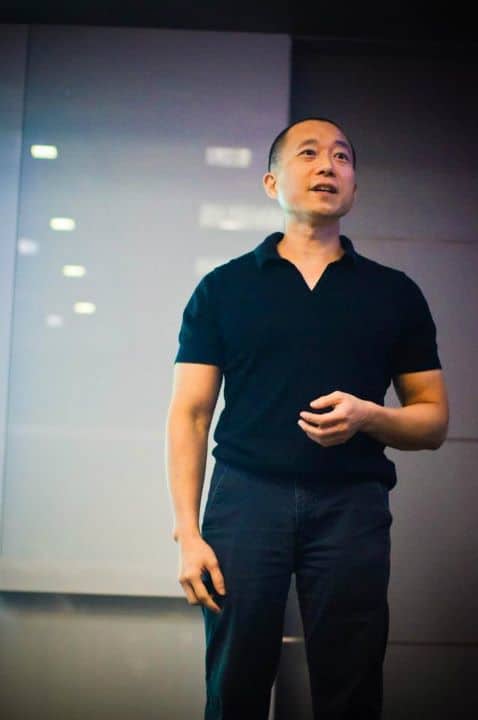 More than a trainer or a speaker ~ You get insight, vision, foresight, leadership, historical perspective, anecdotes, stories, and humor – all in a keynote speech or an executive session. Short, punchy, inspirational.
More than a tactical publicist ~ You get creative direction, field-proven strategy, cutting-edge ideas, to elevate your marketing and communication programs to a whole new level, exciting and engaging your customers and prospects. The best Red Team you can get.
More than a website designer ~ You get CXO strategy, great content development, leadership insights, creative direction, sound technical expertise, to propel your Web, social media, and mobile strategies to so much more than mere billboards or digital graveyards.
Hi! I am Seamus.
I was born in a hospital in Taipei, when the attending surgeon told my grandparents and parents, that I might not make it. I was very premature.
My physical challenges did not stop there. I didn't die from birth. I grew up, still frail looking, and developed structural left lumbar scoliosis (with a 50% chance of disability), severe myopia, asthma, and allergies. However, I don't believe life is meant to be wasted even if challenges come your way, and you can fight your way through. There is a reason behind every event in life. I found that through a disciplined life of diet, nutrition, contemplation and exercise, I could keep my physical challenges under control.
When I was in junior college, I spent way too much time on biochemistry research (on food lipids and autoxidation). I served in the army and came out confronted by the worst economic crisis then in the 1980s.
But, none of those physical challenges daunted me. I fought on. That's what I bring to the table, the professional who will keep going.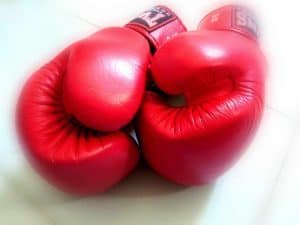 Today, I spend my time as a thinker and practitioner in business leadership, Internet, marketing, branding, and Asian philosophy. For like minds among clients, I've been happily sharing my experience in life's many meandering turns, to inspire and educate people in my own unique and simple way. Many clients also rely on my natural abilities to identify weaknesses and vulnerabilities in their business approaches and strategies – I am your natural RED TEAM consultant.
I specialize in delivering inspiring, enriching, and thought-provoking speeches for business leaders. I tell stories. I share anecdotes. I meld 4 areas from my unique background together – senior executive experience, pioneering new economy Internet knowledge, professional speaking expertise, and journalism.
Gratefully, I have been inducted in the 500 Profiles in Excellence, humbly amongst the likes of Nobel Peace laureate President Kim Dae-Jung (Korea), artist Peter Gabriel, "Seven Years in Tibet" movie director Jean-Jacques Annaud, Cardinal Jan Peer Schotte (Sec-Gen of the World Synod of Bishops), and futurist Sir Arthur C Clarke. I was also a Barons 500 Leaders of the New Century inductee, humbly alongside the likes of leading futurist and visionary Sir Arthur C Clarke and Bill Gates of Microsoft. I have been a Professional Member in the prestigious National Speakers Association USA for 15 years.
Knowledge is my passion in life, and consequently I built only knowledge-based businesses. I was the first Asian to be honored as a top business owner and coach by Business Owners' Idea Cafe, a web resource highly rated by Wall Street Journal, Fast Company, Inc Magazine, Dow Jones, SF Chronicle and USA Today. I am a National Speakers Association (NSA) professional member, and was featured as a Brainstormer in Seth Godin's eBook "BullMarket 2004" (featured on Fast Company). I have done extensive radio reporting and TV commentary work with stations such as TechTV, NewsRadio, Channel NewsAsia, and CNBC. I am also a writer at Asia Times on business and culture.
I have always loved writing, and have been a published author since 1995, and a blogger since the late 1990s. I co-authored with Hui Peng the book "Dot ZEN," a leadership and entrepreneurship book aimed at small business owners, high-tech startups, knowledge entrepreneurs, and senior executives, to help them see a whole new way of managing marketing, publicity, public relations (PR), branding, human resources, entrepreneurship, and the use of the Internet, in a non-aggressive, enlightened manner. The book was based on 30 years of collective experience between us, when serving corporations and clients. As a biochemistry researcher and fitness enthusiast since my teens, I co-authored with my brother CJ, an international physique champion, the bestselling "This Body This Life," which was featured in national radio, newspapers, and magazines. The book featured our own personal philosophies and our daily walk with health, fitness, and nutrition. Have a browse at my books.