On stage since 1977
I have been on stage since 1977, speaking about history, performing illusions and stage acting. I love the stage for what it has brought to people – education and entertainment. I have been speaking professionally to corporate audiences since 1987. I have been a frequent professional keynote speaker, trainer, and meeting facilitator, speaking and facilitating on topics such as leadership, strategy, marketing, crisis management, aviation, cybersecurity, and digital marketing. I have also inspired audiences by speaking on overcoming physical, health, and life challenges. From time to time, I mentor executives in developing business and technology strategies, particularly in the areas of advertising, branding, and new media.
Leadership Coach & Strategist
Have me as a consultant or speaker at your events about:
AI and leadership transformation (artificial intelligence, machine learning, and trends for various industries)
Leadership and Business Transformation (based on aviation and ancient Asian philosophies of Analects, Hagakure and Gorinosho)
Sales Leadership (tactical sales training for knowledge workers and motivated salespeople)
Media Training and Crisis Communication (with decades of first-hand experience from TV, radio and print journalism and media communication)
Digital Marketing (with decades of being a digital PR and digital marketing pioneer in all areas of web development, SEO, content amplification and site optimization)
Cybersecurity (having been a cybersecurity developer and sysadmin since 1996, and kept up with all emerging trends and current technologies)
Clients have flown me to locations throughout Asia Pacific, Australia, North America and Europe. I am happy to consider any reasonable location to speak, facilitate, or consult. And in the "travel-lite" world we live in today, I am even more than happy to speak to your audience via "zoom" or livestreaming!
Clients have commented that my key strengths are my ability to deliver inspiring, thought-provoking and enriching content for the C-suite, as well as injecting light humor to lighten the serious content. Clients also enjoy my wealth of industry and professional experience as I facilitate challenging sessions with the precision and agility of a surgeon.
After working in the manufacturing, computer, financial, and professional services industries, including designing a multi-million dollar customer service training program for a leading aviation services company, I became an independent trainer, speaker, facilitator, and curriculum developer, developing customized training programs for multinational corporations, including Fortune 1000 companies and Nasdaq-listed technology companies, where I designed, developed, and delivered custom curriculum in e-business, sales, marketing, team building, and more.
Here are some recent programs I have developed or co-developed and delivered as a speaker/trainer, including some interactive video training programs for pilots found at flightleaders.com.
Media Training Primer™ (with Crisis Management)
This is a concise media training program for busy C-suite executives. The primer will help business leaders understand the paradigm shift from being a business leader to being a media spokesperson, which have different requirements. The primer will go through both the human and technical aspects of being a spokesperson and prepare executives to be ready for any media interview, whether it is in print (dailies/magazines), online, at "live" events and conferences, or on TV and radio. The brief primer will conclude with a mock TV interview, and leaders will be able to practice their "media performance" with the trainer.
Selling vs Telling
The Media's agenda
Fundamental questions
Interview preparation (for print, online, TV/radio, events)
What to say and provide to the media
Interview dynamics
Working in tandem with the journalist
Difficult questions
Crisis management basics with CRM (crew resource management) and TEM (threat and error management) from aviation and medicine
Crisis communication basics
Mock interview
IntrinSelling™ Primer – Sales Training
We have been developing corporate sales training programs since the 1990's for multinational corporations and emerging companies alike. If your company needs a quick primer to inspire your salespeople, the IntrinSelling™ Primer is your fastest route to sales effectiveness, developed and trained by our lead trainer, Seamus Phan:
Can a 10-year old sell?
Mind over matter
Understanding the Behavior of Buying
Primary and Secondary buying desires
3-step Sales Cycle
Credibility in the sales proceess
What is the Greatest Motivator?
Non-Verbal Communication in sales
Power of Mimicry
Types of Customers and the Lingo
Persuasion
18-minute wonder
Case Studies (for custom training programs)
Servant Leadership with Aviation CRM
NOTE: This program can also be customized. In the airline industry, safety is paramount. With automation and methodical pilot training, things can be left to machines and checklists. But what happens when extraordinary and "out-of-scope" abnormal conditions challenge pilots on the flight deck? Do they rise to exemplary and extraordinary leadership? This revised and improved training program, based on Seamus' earlier work teaching "what's next" leadership to corporations, is adapted for airlines, with references to CRM, MCC, aviation safety, pilot selection and training, and pilot transition to leadership. The program challenges participants to examine and integrate the wisdom of the samurai and early kingdoms from works such as the Hagakure, Gorinosho, and the Three Kingdoms.
WHY of leadership
CRM and its effects
Pilot profile, assessment and selection
Psychological profile and competencies
Learning from the East
Historical Three Kingdoms and lessons to be learned
Leaders are warriors
Learning from 17th century classic Hagakure
Learning from 350-years old classic Gorinosho by Musashi
Power of mindfulness in leadership
Benevolent leadership that leapfrogs the ordinary
Footprint business card™
I spoke in TED-style talks at the APATS (Asia Pacific Airline Training Symposium) in Singapore, based on the Servant Leadership for Airlines program we have. I was privileged to receive nice audience comments and accolades.
"The Human Factors session (the last session on Day 1) saw a nearly packed house held captive by Dr Seamus Phan of The McGallen & Bolden Group…;  that set the stage for Dr Seamus Phan to work magic with his delightful time travel presentation wherein he linked philosophies from Ancient China and Japan to Leadership lessons for modern-day aviation organisations." (source: Sanjay Mahendrakumar Mukherjee)

"I was at the conference and this speech was very inspiring and fun at the same time. Great performance!" (source: Capt J Drappier)
Leadership Secrets at 30,000 Feet
Through years of co-development with retired veteran airline captain Michael Caston, a new workshop was born – "Leadership Secrets at 30,000 Feet". The workshop is highly experiential and hands-on, where CXOs, senior business leaders and managers can be briefed on aviation best practices and then apply them within a realistic flight simulator, instructed by real pilots, and then synergize and integrate these time and field proven ideas back into running their businesses more effectively and profitably.
Presentation
Briefing
Simulation (Crew of 4, for a total group of 16)

Pre-flight briefing (SOPs, checklists, briefings)
Flight from A to B (Choice of departure/destination, day/night/weather)
Engine start (Taxi, take-off, minor problem solving)
Cruise (Problem solving, decision-making, teamwork, threats, errors, automation, etc)
Descent (Passenger handling, landing scenarios, etc)

Q&A
Keynotes & Breakfast Talks
If you want to inspire your executives and frontline staff to overcome personal and organizational challenges, contact me for a short, powerful, and insightful keynote. If time is of the essence, book me for an early morning wake-up presentation based on some of my previous books:
Leadership
Leadership transition for airlines and pilots
Sales
Public Relations (PR)
Media Training & Crisis Communication (based on aviation best practices)
Branding and marketing
Social Media
Conquering personal challenges to health
Entrepreneurship/intrapreneurship
Teambuilding
Customer Service / Service Quality
Customized Workshops & Event Facilitation
Not all organizations are created equal. I believe in tailoring programs to the specific needs of my clients whenever possible.
Many organizations, large and small, have benefited from my customized training and facilitation, whether these programs are in the areas of management, quality, service, advertising, or technology. I pride myself on being an open, engaging and knowledgeable facilitator who can bring my own knowledge and expertise to lead sessions effectively and bring out the best ideas and solutions from your people during these sessions.
Whether you are a large multinational corporation, a government agency, a non-profit organization, an emerging company, or a startup with big dreams, I am happy to serve you!
Curriculum Development Expertise
What I can do for you as a curriculum developer is a special blend of the following:
Field-proven corporate experience.
Proven speaking and facilitation experience.
Served very large corporations to startups.
Wealth of business, journalism, research, technology, marketing, and branding experience.
Culturally sensitive (East & West).
Expert in developing classroom training, interactive media, video training, and new media materials.
What can I help you develop?
Workshops of various duration.
Games and interactive exercises.
Case studies and discussions.
Historical case stories for illustration.
E-learning (Web-based, mobile, social media, etc)
You can choose to retain all rights, for a higher development fee; or you can choose to have the rights to use the program within your own organization, but give up ownership rights, for a much more affordable fee. I am very open and reasonable to requests.
So, if you need a curriculum development expert with a keen sense of audio-visual imagery, a strong business, leadership, and technology background, an adventurous spirit, and a fast turnaround time for a customized training program, let's talk!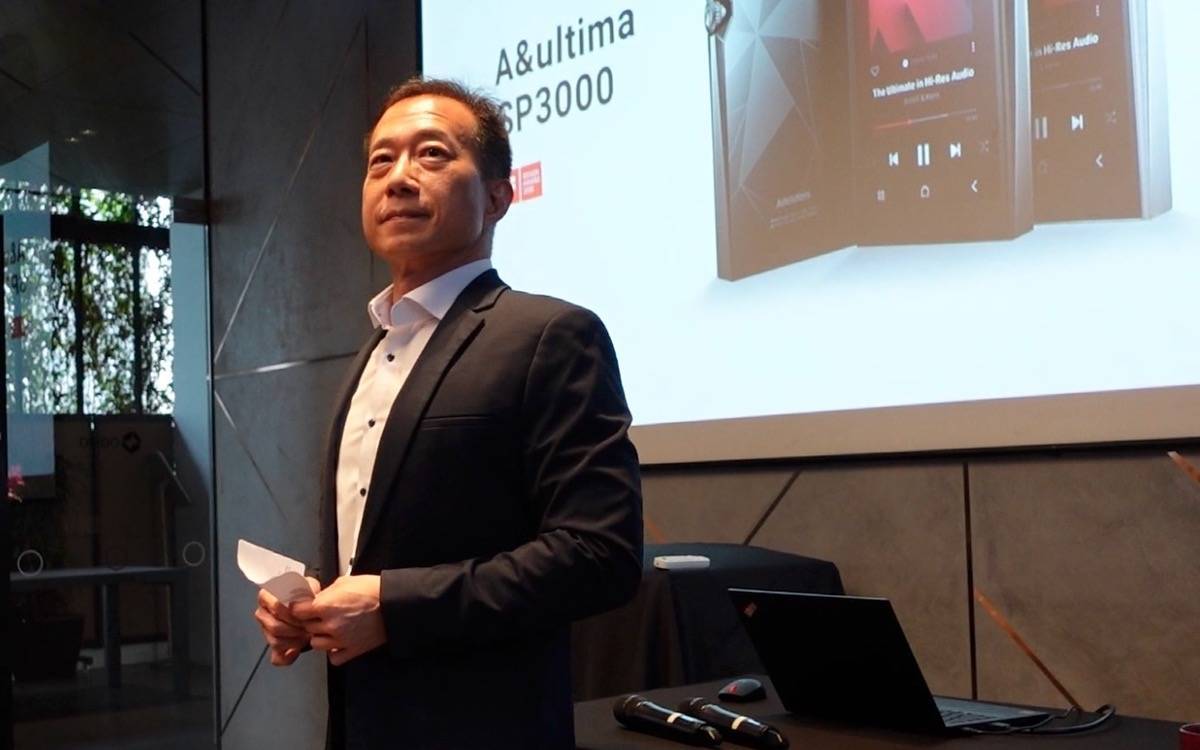 I have co-hosted on USA's ZDTV Radio, TechTV Radio, and TechTV Live. I have also co-hosted segments on 93.8FM (English) and Capital 95.8FM (Mandarin). Please visit the "Video & Audio" page to see some of my past work on TV, radio and professional speaking.

Clients' Compliments

"BIG thank you. You are really good and professional. I enjoyed especially the part where you interacted with the Keynote Speaker during Q&A. Cool!" – Emcee, large industry event.
"You've been such a captivating speaker and my clients have given me nothing but praises about your presentation. :-)" – Opening keynote, IT security event.
"Thank you for the very inspiring talk and for sharing your life story and experiences in business start-ups. Your audience was awed by your perseverance in pursuing your dreams." – Keynote, career event.
"It was a pleasure having you, you were a wonderful presenter. I think your keynote was received very well and caused people to pause to ponder the 'larger issues in life'. It's always refreshing to know that there are beacons of truth and friends like you in the business world." – Keynote, regional corporate travel conference.
"More interesting speakers like Seamus!" "Very informative, knowledgeable and interesting!" "Great speaker! Lively, interesting and enjoyable!" "His speech was exciting!" "Excellent!" – Keynote, government-led IT conference.
"Wonderful talk! Very enlightening!" – Keynote, tech & branding event.
"Excellent facilitation!" "Really cool facilitation!" "You did a really great job!" – Facilitator, government-led industry brainstorming event.
"Very impressive moderation of the session!" "You did a great job!" – Facilitator, closed-door government-led CEO event.
"Your presentation was great! Very interesting illustrations! The gameshow you led was highly commendable!" – Keynote & gameshow host, government-led conference (400+ people).
"Excellent! Very interesting and informative! Well done, Seamus, for transforming a dry IT topic into an interesting session!" – Speaker, regional PR conference.
"Great success! The audience just love your session!" – Keynote, eGov seminar.
"Our privilege to have you. Thoroughly enjoyed your session." – Highest rated speaker at a government-led IT seminar (350+ people).
"Most impressed with your professional presentation, interesting content and captivating delivery." – Keynote, national banking security & risk seminar.
" Excellent! Great presentation!" – Keynote, IT symposium (1,000+ people).
"Excellent in presentation and moderation!" – Moderator, IT conference.
"Brilliant and informative!" – Keynote, regional Incentive Travel event (400+ people).
"Excellent and impactful presentation!" – Keynote, administrators conference.
"Excellent in both presentation and content!" – Speaker, IT conference.
Engage me to supercharge your business now!
Please fill in your details to engage me for public relations (PR) and strategic counsel, media training, crisis communications, and keynote speeches.
If you are a journalist who needs a friendly and credible source, you can look at my Qwoted profile, or contact me here.