Video is an integral part of content today. Video is arguably the predominant content on mobiles today, as more people look at motion content, then reading and scrolling through long pages of text. What are the lessons we learned adopting video?

My video journey began when I was evangelizing Apple media and publishing products in the 1980s. Then, Macs were monochrome, and colors were specified rather than actually seen on screen. Eventually, the likes of AVID and Adobe Premiere arrived on the scene, and by then, I was consulting for clients, and used AVID NLEs to create and edit videos for cinema and other advertising. Those days were not digital, but analog hybrid, where we used Betacam tapes to digitize onto NLEs (non-linear editing).
Fast forward to the 21st century, and those days of analog NTSC and PAL 4:3 format videos were long over. Now we are not even talking about 4K or HD anymore, but way beyond.
DIY (do it yourself)?
It might be tempting to imagine hosting video yourself. It is not impossible, and you could simply upload your own videos to your CMS or web server, and call it directly in your content. The trouble is that unless you have experience building a redundant and fast platform with sufficient bandwidth, video is a very large data type that sucks up storage and bandwidth quickly. Latency is rather deplored by audiences, and so I won't advise going DIY.
Free video hosting concerns
For businesses, shooting, editing and creating videos are key tasks no doubt, but it is even more important to host the created videos so that the intended audiences can see them. This is where video hosting comes in.
For many, the default might be Alphabet/Google's YouTube. But, although YouTube is free to host, it has many restrictions and caveats, such as having to contend with others, and potentially having undesirable content viewed with our own videos.
As the saying goes, "if you are not paying for a product, YOU are the product."
Paid video hosting journey
So, for businesses wanting an exclusive viewership and don't mind paying for quality video hosting, which platforms would you go for? I am going to speak for our own firm, and what journeys we took. The premise is that we were looking at 100 videos and beyond.
In those heady days, we went for one of the most premium video hosting services, Wistia, starting out at the 50 videos (at 1 TB bandwidth) Pro option. The beauty of Wistia is that at this Pro option, you had the option of computer-generated captions and transcripts, which were useful for SEO and content supplementation, as well as paying for human-generated captions and transcripts for greater accuracy. But, going beyond 50 videos, the next tier is Advanced, at 250 videos (still a ceiling), at a quantum leap of fees per month. We knew we had to search for something else.
Then we moved to Vimeo. Vimeo is often used by businesses, and it does have interesting and useful features, including going "live" and more recently, webinars and such. However, our main need is video hosting, and we were using Vimeo a long time for business videos, under its now grandfathered "Premium" annual plan (now replaced by "Advanced"). Their current "Advanced" option has a ceiling of 240 videos, not a low ceiling, but we were hitting beyond a 100 at last count. I would not rate both their old "Premium" or "Advanced" as "affordable". The gist of it is, paying for annual plans does save some money, but is not scalable with business needs in a very volatile world and economy today. So, what's next?
Video hosting for boostrappers?
I went hunting for various video hosting platforms, with similar features and advantages of Vimeo, but hopefully at a far lower price. I found Sproutvideo.
Sproutvideo's lowest tier, "Seed", is about 13% of what I paid for my current platform, with 100 GB of video hosting ("unlimited" videos as long as they fit within 100 GB), and 100 GB of bandwidth. Since I don't plan on livestreaming for webinars and such, this tier of service not including them for free, did not bother me. So, what's the catch?
For YouTube and Vimeo, if you are using a CMS (content management system) such as WordPress to manage your website, simply entering the video URL into your page/post, and the video will be successfully embedded. There is no messing with Javascript, iframe, and other esoteric video embedding methods.
However, Sproutvideo is slightly antiquated in this area. You need to paste a DIV or iframe code into your page/post, and for me, that means going into the text editing mode as opposed to visual editing mode to paste the video embed code, and then going back to visual editing mode again for other work. A bit clunky if you ask me, but can't argue with the far lower costs. Although there are plugins that can allow you to paste in the video URL of something like Sproutvideo, I am unwilling to add single-function plugins since any additional plugins often INCREASE both the potential cybersecurity risks and also incompatibility.
The future?
2023 is looking like a challenging year for many businesses. Even big tech companies are laying off employees en masse (I won't name them). Startups probably fare even worse as many of them seem to imagine limitless funding from investors, and live funding round to funding round. That is an unsustainable way of business.
As I always say, bootstrapping is the truly sustainable way of doing business, any business. So, look for features of services you need, learn skills well enough so that you can manage as much as possible, and learn to work with outsourced and trusted partners without reinventing the wheel (which always drain more money than necessary).Learn to adapt, and accept change.
For more insights on how video can work for your B2B business, or to work with a trusted strategy, PR and marketing partner, talk to us, or visit https://mcgallen.com.
###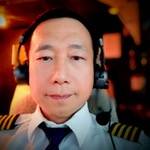 Seamus Phan has 35 years of professional experience. Polymath Problem-Solver & Strategist – Leadership, Cybersecurity, Branding, Crisis, Scientist, Artist, Author, Aviation, and Theologian. Some articles are reproduced at McGallen & Bolden, where he is CTO and Head of Content. Connect on LinkedIn. ©1984-2023.