In the COVID-19 crisis, we are seeing TV studios chatting with guests and even their anchors in their homes, as if seeing a sudden transformation of the TV and radio business within a matter of months in 2020. However, these are NOT new. I was doing it real-time, broadcasting "live" with my colleagues in California, many time zones and oceans away, in 2002!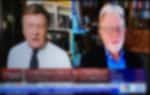 I love watching TV news and documentaries. I belong to the extreme tail end of the Boomer generation, and yet, I have stayed on top of every one of the digital evolutions and revolutions.
Digital and Audio-Video Native since 1970s
I am a digital native as a computer programmer since my teens, dabbling first with BASIC, then COBOL, then FORTRAN, and onwards to the rest of the programming language alphabet soup when Internet came along.
When commercial Internet became available in 1996, I took up web development and programming by hand (you would call it "full stack" in modern lingo today). I was also a co-developer of an email security server appliance that ran on BSD UNIX, as well as a sysadmin. So yeah, I understand and embrace tech as much as your Gen Z today, maybe even more so. It took me more than 40 years to build up this street cred.
And I was a photographer since my teens too, with a Minolta X300, and later Bronica and Mamiya medium-format (6×6 and 645 film). And in 2000, I was hands-on with video production right up to cinema advertising.
So, it was with a slight amusement when I noticed all the chromakey (green or blue screen) backdrops and printed bookshelf backgrounds cropping up on TV, especially many of the TV channels I love, that I remembered I was doing all these 18 years ago in 2002!
Real-time TV work from GMT+8 to GMT-7
Then, I was running a news bureau as content and editorial director. Prior, I was the CTO of a successful boutique PR and marketing communications firm. As bureau chief, I interviewed the likes of Steve Wozniak (Woz), attended many press conferences, including editorial stints in Tokyo, Japan, and Melbourne, Australia. It was the golden age of tech journalism, and I was proud to have been part of it.
Jim (Louderback), one of the luminaries of tech journalism whom I respected a great deal, was helming ZDTV then (then Ziff-Davis, subsequently part of CNet). I contacted him and he was super kind to consider my request to be a remote commentator to contribute content. Eventually, the channel invited me as a regular host with their radio segment, ZDTV Radio. I chatted with Jeff (Brown) on ZDTV Radio, and eventually when ZDTV became TechTV, I was invited to be a regular commentator as Asia Correspondent with Erica (Hill), for their TechLive (TechTV News) segment, updating the continental American and global audiences on what was hot and happening out of Asia. My segment was between 2 to 3 minutes, which I researched and compiled, and then submit to the TV or radio station prior to broadcast to prep the hosts and producers. It was fast-paced and exciting.
Here are a couple of video clips I archived on my end. Unfortunately, as it was "live" cable TV in America, I did not have a way of archiving those segments showing the entire screen with picture-in-picture, and my remote host on screen.
2002 livestreaming technologies
The available technologies were not sophisticated nor user-friendly compared to what we can find today. Unlike on-demand, real-time "live" recordings had to be dependable technologies that the TV and radio channels could rely on without remote hosts/commentators dropping out and losing signals, which would be bad.
For audio, it was a dial-in land-line. Even though mobiles were beginning to be popular, it was much more dependable to use a regular analog land-line. I would dial in with a land line from Asia and patched into their studio (first radio, and later on, TV). The video feed was from a standing webcam linked to my Mac, and streamed using then available apps and encoders, and streamed by then narrowband Internet, to the American TV studio. It was adventurous and it worked. On the TV channel, I would appear as a "picture-in-picture" spliced alongside my American colleagues, much like what you see today in 2020 across the world.
I am still very grateful for all the friends I got to know through ZDTV/TechTV, including Erica (Hill), Jeff (Brown) and Jim (Louderback) the chief. Here's what one anchor said (who went on to great things on cable TV):
"You did so well! Our producer was blown away and said that you should be on every week. Nice smile! Our producer actually looked at me in the control room and said, 'he's the best guest we've ever had'."
2020 and livestreaming
Much of the audio-video and broadcast technologies have changed since 2002.
It is far easier to do what I did in 2002, today. You get HD or even 4K resolution, better chromakey, super-wide broadband on the cheap in many homes or remote branch offices, and cheap gear such as webcams or livestreaming cameras. Social networks such as Facebook, YouTube, Instagram, and Tiktok have emerged to take the segmented world by storm. Anyone can do a semblance of livestreaming, with individualized channels of their own, catering to niche or broader audiences. TV and radio studios around the world are also warming up to guests and commentators using consumer equipment and providing perspectives to in-studio news programs, especially in a crisis-struck world we live today, cloistered in our little "cells".
What are some products you can consider?
I was glad to be a pioneer in real-time livestreaming TV and radio, and seeing that it has become status quo today. I will continue to watch as a spectator, learn as a student, participate as a journalist and subject matter expert, and also innovate as a technologist. These are exciting times, fostered and emboldened by an invisible microbe that propels all of us to do better.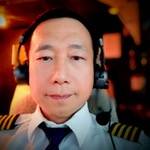 Seamus Phan has 35 years of professional experience. Polymath Problem-Solver & Strategist – Leadership, Cybersecurity, Branding, Crisis, Scientist, Artist, Author, Aviation, and Theologian. Some articles are reproduced at McGallen & Bolden, where he is CTO and Head of Content. Connect on LinkedIn. ©1984-2023.