If you are still only hankering down your marketing and PR efforts in the Americas and Europe, you are missing out the hottest market in the world – Asia Pacific, slated to be consuming 40% of the world GDP in just 18 years, by 2040. By 2040, the US would only be 22% and the EU only 14% of the world's GDP.

The West has enjoyed a market bloom for a long time in the contemporary sense, and has mostly reached saturation in many of the more developed nations. There will still be pockets of growth in some emerging EU and affiliated regions, but the populations are small compared to some of the larger and more populated locales, especially in Asia Pacific.
While most people would talk about mainland China and India, or stable markets such as Japan and South Korea, it is important to take care of the ASEAN market too, which is the third biggest slice of the APAC region, with a combined GDP of US$3.3 trillion in 2021.
Language is important
North America is a "simple" market, where English is mostly used as a business language, and so marketing and PR will be decidedly simple. In Europe, however, it is common to expect the vernacular language used. For example, you would expect to use French in France, Italian in Italy, Danish in Denmark, Russian in Russia, and so on. English can be "understood", but will not win you mindshare in these locales.
It is the same in Asia Pacific. If you want to win friends and business in mainland China and Taiwan, you would have to know Mandarin and written Chinese, WELL. Likewise, if you want to access the 276 million people in Indonesia through marketing and PR, you would need to use Bahasa Indonesian. If you want to reach out to the nearly 70 million people in Thailand, again, you need to know Thai. The exceptions perhaps, are India, Singapore, and the Philippines.
5-prong CELLS™ approach
So, how should you establish a sound APAC-ready marketing and PR program? I coined it the CELLS™ approach.
1) Culture
Don't simply take a Western model for sales, marketing and communication, and do a "Google translate". You may fail miserably and won't even know why. Besides the nuance of language and dialects, you need to understand the local culture. For example, Taipei is NOT Taiwan, but only a fraction of it. Have you gone to Kaoshiung or Tainan or Taoyuan? They have subcultures that are different from Taipei. In mainland China, the differences can be colossal. Beijing, Shanghai, and Shenzhen are all large metropolitan cities and each have their unique cultures and ways of doing business, while going deeper into Chongqing, Chengdu, Wuhan and Xi'an, just to name a few, will ALL have different cultures. Go deep so that you can use familiar lingo and culture to endear your communications to each of your local audiences.
2) Economize
Don't be overly ambitious at the beginning. Appoint credible and field-proven partners to work with you to reach these APAC audiences. APAC is a super huge region that is non-uniform and diverse. You will find it nearly impossible to reach everyone at the same time, especially if your budget is modest to begin with. Start small, and take baby steps. Target specific segments of the markets, and then expand. For example, if you are in a commodity business, conduct a basic research first, whether inhouse or through third-party research firms, to know which segment you can target with your budget first. Then slowly grow the market, before expanding to other segments.
3) Local
It is all about going local, or even hyperlocal, depending on your industry and market. What works in Bangkok may not work in Udon Thani or Khon Kaen, for the Thailand market. And rather than just imagining Jakarta to represent the entire Indonesia, consider Surabaya, Bandung, and Riau. In many of the APAC nations where you go deep and wide, you need to work in the local language, and even understand a little of the local dialects to endear your business to them. Your team, and your appointed partners such as marketing and PR agencies, should be familiar with these regions in the specific markets.
4) Longevity
Asians value relationships, long-term relationships. Face-to-face and handshakes (or bows) are important. To show up, is to "give face" to someone in Asia, which means respecting the people you are doing business with. It would be considered rude to sell or pitch your wares without first at least getting acquainted or forming a relationship. Get to know your prospects and customers first. Plan to do business in APAC for the long haul, and you will be rewarded richly.
5) Stretch
Although each of the APAC nations are unique markets, there are some overlaps. Given a finite budget, you need to stretch your efforts. For example, Singapore would be a good place to start out FROM, and use the local PR efforts to reach out to the ASEAN region at least in a limited manner, before entrenching in the neighboring markets through vernacular outreach. So, choose your starting points wisely. Singapore and China are key starting point markets, in which you can then stretch out to expand to markets such as Vietnam, Thailand, Indonesia, Japan and South Korea.
If you want to do serious business in the Asia Pacific, and need a long-term partner for your marketing and PR efforts, visit https://mcgallen.com, or talk to us.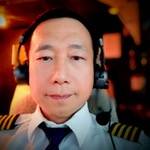 Seamus Phan has 35 years of professional experience. Polymath Problem-Solver & Strategist – Leadership, Cybersecurity, Branding, Crisis, Scientist, Artist, Author, Aviation, and Theologian. Some articles are reproduced at McGallen & Bolden, where he is CTO and Head of Content. Connect on LinkedIn. ©1984-2023.