Empathy is the key to great leadership. Nobody likes dictators or autocrats at the workplace or elsewhere. Can you imagine working for one who only expects you to say "yes"? Can you imagine working for one who won't listen to you? Here is a personal account of a good empathetic manager I have worked with in several jobs. It is in Chinese (traditional scipt).
仁者無敵 – 領導的核心價值觀
在1980年代,經濟大蕭條,那時我第一份工,月薪僅S$525。說了沒幾個人相信,只有我自己知道那時的辛酸。每天中飯都沒真正的吃過。不過,那時我雖然窮, 不過比起好多沒工作的人,我已經覺得蠻幸運了。
後來,我離開了我原本想走的生物化學行業,而進了電腦業,當了新加坡先驅的蘋果(Apple)數字媒體和出版專家。後來,被希捷硬盤(Seagate)的技術培訓部門經理挖角,就當了培訓主管,負責開發數字媒體來培訓生產員工。當時,我也是少數用蘋果電腦和局域網來研發和提供互動課程的專家。
我蠻感激當時希捷硬盤的技術培訓部門經理。他在蘋果電腦展看到我的潛力,也不管他旗下的隊員的嫉妒,安插我專門研究那時還未有的互動課程。其他的同事都只是提供工廠車間的技術培訓。那位經理以仁,智,和果斷,知道如何讓我在我的長處自由發揮,也懂得幫助我藏挫,慢慢幫我建立自信心。之後,我也一步一步地成長,幫部門發展了八個互動課程。
因為這位經理的仁,我後來在普華永道(PWC)和安永(EY)兩間國際會計公司,都是他推薦我去的。他仁,我也理應回義。
真正的領導,不是強硬地把你打壓,不是只准你說是,不是眼盲耳聾,不是只看你業績。真正的領導,就用一個"仁",就天下無敵了,而員工也會甘心回個"義"。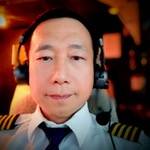 Seamus Phan has 35 years of professional experience. Polymath Problem-Solver & Strategist – Leadership, Cybersecurity, Branding, Crisis, Scientist, Artist, Author, Aviation, and Theologian. Some articles are reproduced at McGallen & Bolden, where he is CTO and Head of Content. Connect on LinkedIn. ©1984-2023.