10102020,是蠻特別的。10102020 is numerically unique and memorable.

10102020,是蠻特別的。它會短暫的記錄了一天我離別好久的祖國,這我敬愛的爺爺奶奶永遠的歇腳地,這我媽媽揪著該不該回去卻也永遠回不去的家。#台灣,生日快樂,祝妳永遠平安幸福。想您們,爺爺奶奶媽媽。也在同一日國際精神健康日,祝每個人都能繼續努力,保持安康,儘管很多地方都以疫情理由迫壓。願主保佑你們。
10102020 is numerically unique and memorable. It will record for a day that reminds me of a land far away, a land that cradled my childhood and I miss, a permanent resting grounds for my late grandparents, a place my late mum should have returned and may have lived a lot longer. #Taiwan, happy birthday, and may you be blessed with peace and prosperity. Miss you, grandpa, grandma, mum, may your memory be eternal. And on the same day which is International Mental Health Day, may everyone brave on, despite the onerous environment many people continued to be compelled under. May our Lord and Blessed Theotokos be with you all.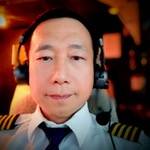 Seamus Phan has 35 years of professional experience. Polymath Problem-Solver & Strategist – Leadership, Cybersecurity, Branding, Crisis, Scientist, Artist, Author, Aviation, and Theologian. Some articles are reproduced at McGallen & Bolden, where he is CTO and Head of Content. Connect on LinkedIn. ©1984-2023.