As lockdowns and "work from home (WFH)" became the roller-coaster default in some countries that exact draconian and onerous measures to no end, it set me thinking on how best to create my business so that it it not only more sustainable, but more enjoyable in terms of lifestyle and well-being.
Asia alternatives up north
As it turns out, there are actually some options in our timezone, Taiwan, and Japan. While some may scoff at Taiwan being an outlier to the global community because of political reasons, it is easily one of the most beautiful places with some of the warmest people to associate with, if you speak and write Chinese (and that is Traditional Script by the way).
Another place is Japan, equally impressive compared to Taiwan, and far more sophisticated. However, just like Taiwan, Japan is not a homogenous country unlike Singapore (tiny enough to be reasonably homogenous). Japan has many provinces and cities, just like Taiwan, where provinces and cities each have specific and unique personalities to cater to businesses and people of various preferences.
Quality of life matters
The birthplace of Ramen (and lots of other lovely food), Fukuoka, is a recent darling of tourists worldwide, and for good reasons.
Fukuoka is the southern most part of mainland Japan, much closer to the rest of Asia such as Taiwan, Hong Kong SAR, Macau, and ASEAN. Unlike Tokyo, Fukuoka's international airport is close to the city, with a great sea port. The place is reasonably spaced with fantastic infrastructure, without the same overcrowding you feel in metropolitan Tokyo, Hong Kong SAR, or Singapore.
MONOCLE, one of the most read lifestyle media, published its "Quality of Life Survey: Top 25 cities, 2019" in June 2019 last year, rating global cities based on infrastructure, security, nightlife, etc.
That was before the insane pandemic saga struck the world this year. Fukuoka ranked 22nd, ahead of Singapore at the tail end at 25th. The top 3 cities in the MONOCLE survey were Zurich, Tokyo and Munich. The ratings may have changed this year, based on how different cities dealt with the pandemic and cater to a quality of life. I would personally believe for example, Fukuoka would have moved up the ranks by many notches, while Singapore may have dropped out of the top 25, if the survey was conducted in the June/July 2020 timeframe.
Why Fukuoka?
The Fukuoka government is extremely receptive and friendly to foreign businesses, as my personal experience says. When I presented business plans to the Fukuoka government, her officials were friendly and very helpful, and while I have nothing concrete yet, I am more than encouraged to want to get my plans in order to make something happen there to spread our potential and reduce operating risk out of Singapore.
And recently, according to Nikkei Asia, some of the top honchos got together to form Team Fukuoka, hoping to turn Fukuoka into a viable competitor to Hong Kong SAR as a financial hub. This also means a viable competitor to Singapore.
If you neatly split Asia Pacific (APAC) into the North and the South, Singapore sits neatly in the cusp of South East Asia, characterized by the ASEAN nations.
Up north, Hong Kong SAR is traditionally one of the more attractive financial centers in the region, even attracting many Singapore-based businesses to list their entities in Hong Kong bourses rather than local ones, perhaps because of Hong Kong's proximity to a huge China market, as well as the relative ease to attract liquidity and investors. Further up, you have Tokyo and Shanghai sharing great importance in the financial world. However, they are much further up north.
Therefore, geographically and infrastructure-wise, Fukuoka makes perfect sense if it is properly developed as a financial hub. Its airport, sea port, city center (e.g. Hakata ward), lifestyle, and business-friendliness. Fukuoka government has a Fukuoka City National Strategy Special Zone for Global Startups and Job Creation, or Startup Fukuoka, where her government grants incentives to build a business there.
So, with Startup Fukuoka, and now this emerging Financial Hub plan, I believe Fukuoka would be a new northern star to watch in 2021. Bull market, anyone?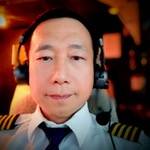 Seamus Phan has 35 years of professional experience. Polymath Problem-Solver & Strategist – Leadership, Cybersecurity, Branding, Crisis, Scientist, Artist, Author, Aviation, and Theologian. Some articles are reproduced at McGallen & Bolden, where he is CTO and Head of Content. Connect on LinkedIn. ©1984-2023.