Here's a poem I wrote yesterday.
Be your bravest yet in 2020
2019 had giants who clashed shoulders,
While we clamored around and chose herds.
Uncertain times and places ran us in circles,
Who were peacemakers and who were saboteurs?
2019 was not the year for the weak,
It set itself ablaze week after week.
It demanded more from all of us daily,
And each of us had to fight or flee.
2019 was a greater beast than 2018,
And it made us filled with adrenaline.
We had to defend our loves behind stockade,
While we fought tooth and nail and prayed.
2019 came and went and we did not succumb,
We stood on the debris of places and time.
Among all who were fallen we paid respect,
And the living we encourage and direct.
2019 is soon but a speck of history past,
We have a bucket full of wisdom amassed.
The year ahead may be murky and unclear,
Our souls will be strong and austere.
May we brave our faces against the storm,
With every skill and talent we outperform.
May we wear our plates of armor and shields,
And defend our growing and prosperous fields.
May you have a blessed and peaceful 2020!
###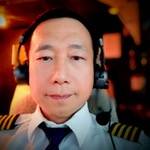 Seamus Phan has 35 years of professional experience. Polymath Problem-Solver & Strategist – Leadership, Cybersecurity, Branding, Crisis, Scientist, Artist, Author, Aviation, and Theologian. Some articles are reproduced at McGallen & Bolden, where he is CTO and Head of Content. Connect on LinkedIn. ©1984-2023.