Imagine apples that are tasty, look good, and are organic? And reasonably priced too. Yes, organic foods can be great too.
I have always been opposed to GMO (genetically modified organisms) foods, not just because GMO tend to contain pesticides, but I believe foods we consume should be as close to how it was intended to be. My late grandparents, grandma who was a parliamentarian lived to 100, while grandpa a lieutenant general turned renowned economist and professor lived to 104. Both ate organic and natural foods and lived simply.
And, even as a man of #science (retired #biochemist and current computing guy), I am NO fan of GMO.
However, most people disdain organic foods because they are usually "uglier" in appearance, smaller, and more expensive. Usually true.
So it was a pleasant surprise when I got a pack of Biosudtirol organic apples. The apples are beautiful, tasty, and decent sizes. The packaging intrigued me. Today, Biosudtirol has over 250 headstrong #farmers committed to organic apple farming in South Tyrol (thus the name Biosudtirol), known as "apple paradise".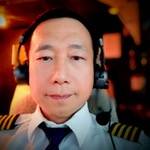 Seamus Phan has 35 years of professional experience. Polymath Problem-Solver & Strategist – Leadership, Cybersecurity, Branding, Crisis, Scientist, Artist, Author, Aviation, and Theologian. Some articles are reproduced at McGallen & Bolden, where he is CTO and Head of Content. Connect on LinkedIn. ©1984-2023.